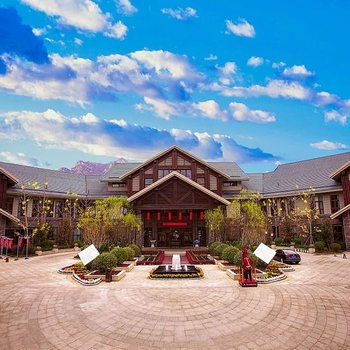 The Arcadia International Resort Hotel provides a great place for travelers to relax after a busy day. Visitors to Laishui will find that the Arcadia International Resort Hotel is a fantastic accommodation choice.
Bailixia Railway Station is located approximately 7km away from this hotel. The nearby area boasts an abundance of attractions including Baili Canyon Colorful Town, Ye Sanpo and Yesanpo Geological Museum.
In their spare time, guests can explore the hotel's surroundings. Guests of this Laishui hotel can make use of the parking facilities.
According to our guests, this hotel provides a very high level of service. For guests traveling with families, this hotel is consistently one of the most popular choices.